Meet board and projectleaders of Art for All
Wim Engels – chairman of the board and projectleader
Wim is great in having oversight. Leading the board and projects is a joy and a challenge.
Always fiinding a solution. Knows how to make something out of nothing.
He is confident that things will be allright!
---
Henriëtte Alexander – secretary
Henriëtte is our stability on the homefront. Always ready to assist the team. She is not only secretary of the foundation, she also takes care of design and artwork and layout in our publications. Has been with us from the start.
Henriëtte makes sculptures, paintings and digital art.
henriettealexander.nl
---
Bram de Jong – treasurer
Art for All can count on Bram.
He knows about taking care of the funds.
We need his capable thinking in deciding if we can go on a project or not!
---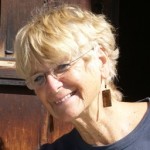 Wil van der Weele – boardmember
Wil took the initiative for the adventure of ART FOR ALL.
Still pushing around in the background. Very much involved.
Her DREAM will always be her dream come true.
Wil is a professional artist as a painter.
---
Suzanne Visscher – boardmember and projectleader
Suzanne has a special talent in making junk into something wonderful!
She is the queen of recycling! Can be very handy if you arrive somewhere and there is little or nothing available. A nice result you can be sure of.
Suzanne works 3-dimensional and exibits regurlarly.
suzannevisscher.nl
---
Jenny Verplanke
Jenny has a lot of allure and ambition when it comes to realizing a project.
Results are surprising and very creative. Never the same.
The end exhibition and parade is always beautiful.
She is so good in making foto's and films.
The pictures make Art for All alive for you to see.
She is a famous painter. Makes also sculptures. Exhibits a lot.
Jenny is married to Wim Engels.
jennyverplanke.be
---
Pieter van Slooten
Pieter is a real help in approaching new targets. Like children with special needs. He has expertese along that line.
He can do a lot of things. Likes to be in his studio busy with wood and metal.
Pieter is married with Suzanne.
---
Guy Opdekamp – projectleader
Guy is so inventive in the projects. Very flexible and enthousiastic.
Children like him. Something small he can turn it into something unforgettable.
---
Loes Opdekamp – projectleader
Loes is full of energy. How welcome that is! She knows how to lead a group or a team.
Creative in her approach. Children enjoy her a lot and feel at ease with her.
Loes is married to Guy
---